Your Amazing Immune System
Do you take any of these drugs on a regular basis?
Aspirin/Pain medication
Cold medicines
Allergy medications
Antibiotics
Ask yourself why would you take these artificial chemicals into your body? Is it because you lack a strong immune system or because you've been told you have to take drugs to stay healthy?
Your body actually has an amazing ability to protect itself from harm

Through the natural immune system. When your body is healthy, your immune system can defend itself against millions of bacteria, viruses, parasites, and toxins. When you are run down, you may believe that pills are the only answer. This is a socially accepted norm that many people resort to. But it's not always the best option.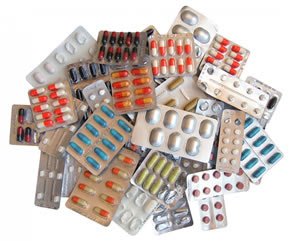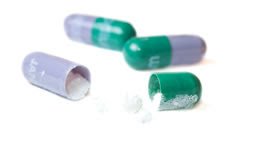 What's Inside That Medication?
Take some time today to read through the ingredients in your medicine cabinet. You'll most likely find a long list of complicated words that are difficult to pronounce. Although they may sound very scientific, you will be left with no better understanding of what is actually in the pills you are taking.
The truth is that many medications can actually cause

Adverse side effects in the human body. Listen to television and radio commercials and you will most likely start hearing advertisements for lawsuits about previously acceptable medications that have caused serious problems.
Your Body's Natural Defense – Hydration
You'll be surprised at how easy it is to boost your immune system, when you:1
Don't smoke.
Eat a diet high in fruits, vegetables, and whole grains.
Drink 8-10 glasses of clean water daily.
Exercise regularly.
Maintain a healthy weight.
If you drink alcohol, drink only in moderation.
Get adequate sleep.
Wash your hands frequently and cook meats thoroughly.
Get regular medical screening tests for people in your age group and risk category.
Staying hydrated and boosting your immune system

Naturally is a safe method to staying healthier. Water has no known side effects. Access to clean; pure water is convenient when you have an Enagic® water ionizer. Following general good-health guidelines is the single best step you can take toward keeping your immune system strong and healthy.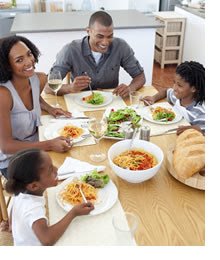 The Healthy Body, Healthy Mind Connection
What is the link between a healthy body and mind? The natural mind-body connection is truly amazing! For example, when you feel stressed, your immune system can suffer. When you allow tension to distract you from making positive choices, your health can deteriorate. What's interesting about all of this is that YOU have the power to avoid stress triggers and focus on positive lifestyle choices! These choices can have a positive impact to create a more healthy body and a healthy mind!
Constant stress and worry are actually all forms

Of "mind toxins". Chemicals such as endorphins can stimulate the production of extra cortisol and adrenaline in the blood stream, making it difficult to fight illnesses.1 It's important that you take time daily to clear out your mind of any worries and find ways to rid yourself of a build up of negative chemicals.
Reduce the Stress, Naturally
It's a sad truth that we live in a time when chronic levels of stress have pervaded much of society. This unhealthy lifestyle, coupled with poor eating and sleeping habits, can create havoc on the mind and body.
Here are some suggested ways to reduce stress, naturally:
Give your mind a break from information overload. We live in a world that includes too many forms of stimuli, like television, radio, cell phones and the Internet. Make a sincere effort to get away from this by turning them off when not needed.
Start meditating. Find a quiet spot in your home or office and learn mindful meditation techniques to clear the mind of all the day's stresses. Learn to listen to your body by deeply breathing in through your nose and out through your mouth, making note of your heartbeat and the sensations of your body.
Allow positive thoughts to replace negative ones. Focus on the good things in your life and let those things that don't really matter in the grand scheme of things dissipate. By paying attention to the positives, the negatives won't seem as powerful in your life.
Once you are in a calmer state of mind, get outside and take a brisk walk, ride a bike or go for a run around your community. Bring extra Kangen Water

®

 to keep hydrated during exercise. Taking in the fresh air and clean water will have a naturally refreshing effect on your spirit.

What Can be Done About Stress?
It's common sense that some of the better ways of preventing long-term stress are getting plenty of sleep, exercising regularly, and maintaining a healthy, balanced diet. It is unrealistic to expect optimal performance from your brain when it is deprived of critical nutrients. Your performance, thoughts, feelings, and behavior are all affected by the health of your brain.
Water – Natural Brain Booster
Water is quite possibly the most important element of your diet for a healthy mind and a healthy body. Water is your body's principal chemical component and makes up about 60 percent of your body weight.2 Without water, your body's delicate balance between mind and body may be compromised.
Kangen Water® from Enagic® for Hydration!
The better choice in staying optimally hydrated is

Pure, healthy Kangen Water® from Enagic®. This ionized, alkaline water is chemical and pollutant free. Kangen Water® contains the natural minerals and elements that your body needs to stay balanced. Enagic®'s Kangen Water® is designed by nature to keep your body clean, healthy and well hydrated.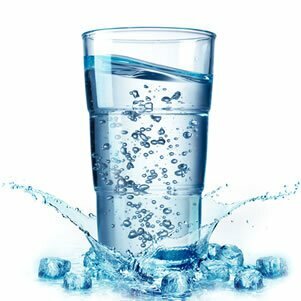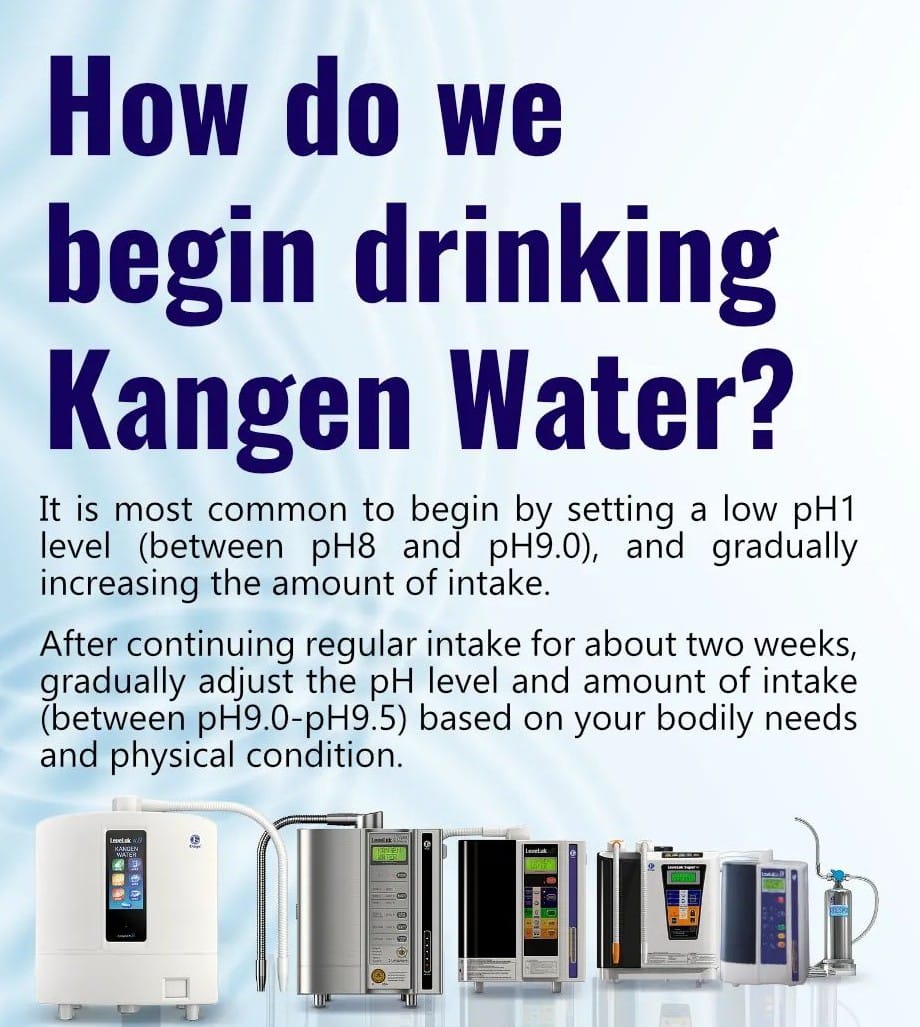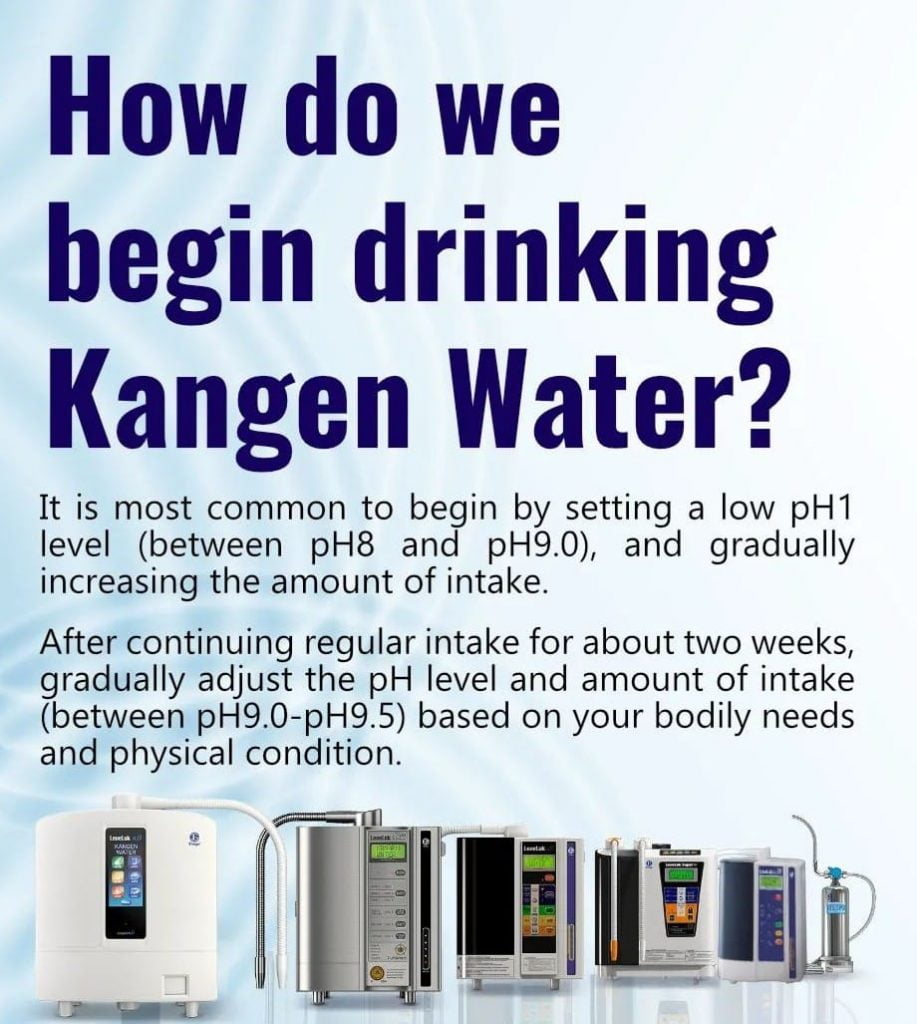 How Can Kangen Water® Help?
Kangen Water® is a better choice for hydrating your immune system. Your immune system can have a fighting chance of working properly when the fluids your body needs are at adequate levels. There are far too many people experiencing health issues due to poor hydration and exposure to harmful chemicals. Doctors at the world-renowned Mayo Clinic recommend drinking 8 to 9 cups of water daily for health. Furthermore, "water flushes toxins out of vital organs, carries nutrients to your cells and provides a moist environment for ear, nose and throat tissues".2 There are so many reasons to stay hydrated with clean water.
So stop relying solely on man-made medications to perform the tasks of your immune system. Drink Kangen Water® every day as part of your regimen for natural wellness. You'll be amazed at the results!
'Electrolyzed Reduced Water' (aka Kangen Water® or hydrogen water) has been used in hospitals in Japan for decades. And, now you can make the same alkaline, antioxidant, mineral-rich, pure, safe, and healthy drinking water right in your own home.
Kangen Water® is used in hospitals for sterilization purposes.2.5 PH strong acidic water is used in many hospitals around the world for the treatment of varieties of skin conditions, the patients are advised to use acidic water to bathe the affected areas. Strong Kangen Water® also helped to recover the patients of gangrene.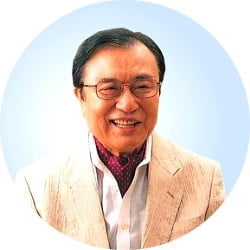 Dr. Hiromi Shinya was born in 1935 in Fukuoka. After graduating from Juntendo University, School of Medicine, he was internationally active and made a phenomenal impact as a pioneer in the field of Gastrointestinal Endoscopy. Dr. Hiromi Shinya is a clinical professor of surgery at Albert Einstein College of Medicine at Yeshiva University; head of the endoscopic center at Beth Israel Medical Center in New York, New York; and Vice-chairman of the Japanese Medical Association in the United States. He is also affiliated with both the Maeda Hospital and Hanzoo-mon Gastrointestinal Clinic in Japan. Dr. Shinya pioneered modern colonoscopic techniques, and invented the electrosurgical polypectomy snare now common on colonoscopes, allowing for removal of colon polyps without invasive surgery. He also authored The Enzyme Factor, the English translation of his book on the relationship between enzymes and health that has sold two million copies in Japan. In his book and even on the cover specifically, Kangen Water® produced only by the Enagic® devices. Dr. Shinya puts all his patients on Kangen Water®; as part of his recommended diet.
Dr. Shinya extols the virtues of drinking alkaline ionized water,
"Alkaline water helps rids the body of acid waste… After carefully evaluating the results of my advice to hundreds of individuals, I'm convinced that toxicity in the form of acidic waste is the primary cause of degenerative disease."
"I have examined more than 300,000 people's stomachs and intestines for 35 years and realize that our health depends largely on our dietary life. And from my experiences I would like to teach you healthy, dietary habits to help you enjoy your life!"
"It is widely recognized in the medical profession that a healthy and clean colon is one of the most important precursors to good health and that the great majority of body ailments and diseases originate in an acidic and dirty colon. Water is essential for your health. Drinking "good water;" especially water which has much calcium and magnesium keeps your body at an optimal alkaline PH."
"Kangen Water is alkaline rich water (pH 8-9), and is considered the very best drinking water because of its incomparable powers of hydration, detoxification, and anti-oxidation."


If I were looking for an electrolysis unit today, I would choose the SD501 made by the Enagic® Company. I have explained most of my reasoning for this decision in earlier comments. The versatile, multi-function SD501 is simply the "Rolls Royce" of water ionizers. The water that they produce is referred to as "Kangen Water®", which is a registered trademark of the Enagic® Corporation. No other company's ionized water can legally be called by this name. They were the first, having been in business for over 30 years, and have been the unquestioned leader of this industry since their first unit was built. Most of their equipment will last for yours or my lifetime and, if we outlive it, they will recondition it for a small fee. 
Whatever your choice, find a way to get good quality, highly alkaline
negative ORP, low microclustered, ionized water into your body as rapidly as you possibly can – especially if you have cancer. Do not drink a lot when you take medications as it makes them more potent. Take only a small amount with your meds and allow 30 minutes or so on either side of this for consuming larger quantities. Also, stop drinking about 20 minutes before you eat and wait for at least an hour after meals to resume.
Checkout the Enagic® corporate website at www.enagic.com and review the technology and equipment. You can find out how to acquire a water ionizer through this site.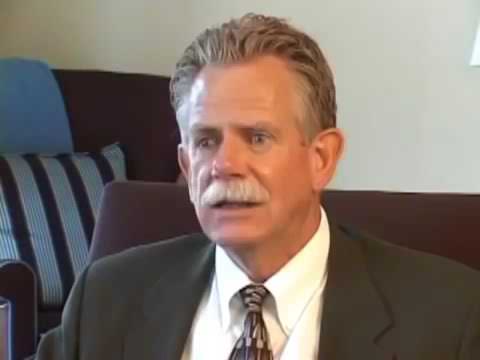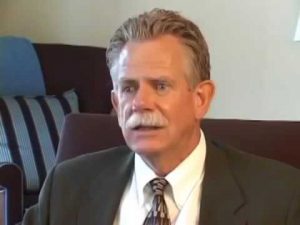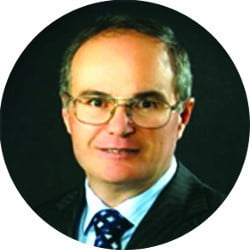 Dr. Dave Carpenter is a member of the Idaho Association of Naturopathic Physicians. He is currently the President of the International Iridology Practitioners Association (IIPA), has served on the Board of Directors of IIPA since 1996 as Public Relations Director and Vice-President. Dr. Dave Carpenter is a Licensed Acupuncturist, Fellow of the International Academy of Medical Acupuncturists, and an IIPA Certified Comprehensive Iridologist (CCI). He is also a member of the American Naturopathic Medical Association, the Idaho Acupuncture Association, faculty member of the Intermountain Institute of Natural Health, and a graduate of Central States College of Health Sciences as a Naturopathic Medical Doctor, and the Royal Academy of Naturopathy in Australia as a Naturopathic Doctor, a graduate of the International Academy of Medical Acupuncturists. Dr. Carpenter also holds a BS degree in Nutrition.
"This [alkalizing] program contains a whole new way of looking at diet and nutrition.
When followed, it leads to a healthy, lean, trim body and an enhanced level of wellness, energy, and mental clarity most people have not experienced previously."
"Based on years of research and observation, we have concluded that over-acidification of the body is the underlying cause of all disease. Because many people consume a diet primarily comprised of acid-forming foods, (i.e. sugars, meat, dairy, yeast bread, coffee, alcohol, starches, etc.) rather than whole plant foods, they are frequently sick and tired."
"In my experience, Kangen Water® supercharges your nutritional program better than anything. Water is the key and this [Enagic® Kangen Water®] is the best water I know of. Anyone who gives it an honest try will experience it in their own health, without question!"
Dr. Susan Lark is one of the foremost authorities in the fields of clinical nutrition and preventive medicine. A graduate of Northwestern University Medical School, she has served on the clinical faculty of Stanford University Medical School and taught in their Division of Family and Community Medicine. Dr. Lark is a distinguished clinician, author, lecturer and innovative product developer. Through her extensive clinical experience, she has been an innovator in the use of self-care treatments such as diet, nutrition, exercise, and stress management techniques in the field of women's health, and has lectured extensively throughout the United States on topics in preventive medicine. She is the author of 13 best-selling books on women's health including The Chemistry of Success.
"Drinking four to six glasses of alkaline water a day will help to neutralize over acidity and over time will help to restore your buffering ability.
Alkaline water should be used when conditions of over acidity develop, such as cold, flu, or bronchitis. Like vitamins C, E, and Beta Carotene, alkaline water acts as an antioxidant because of its excess supply of free electrons. This can help the body against the development of heart disease, strokes, immune dysfunctions, and other common ailments."
Checklist: Are you overly acidic?
Taken from "The Chemistry of Success" by Susan M. Lark, M.D. and James Richards, M.B.A.
Lifestyle factors:
• I do not feel my best when I eat fast foods, fried foods, colas, and desserts.
• I do not feel my best when I eat red meat or red meat dishes.
• I do not tolerate acidic condiments like vinegar and lemon juice.
• I regularly consume processed and refined foods that contain chemical
additives.
• I regularly consume breads and baked goods made with white flour and sugar.
• I eat few fruits and vegetables.
• I drink more than one cup of coffee or tea each day.
• I frequently take ascorbic acid (vitamin c), aspirin, or antibiotics
• I do not tolerate alcohol
• I have a history of cigarette smoking
• I frequently travel by plane
Performance indicators:
• I often feel exhausted after vigorous exercise or very physical work.
• I often experience fatigue and lack of stamina.
• I run out of breath running up stairs or walking briskly.
• I am physically and mentally tired after an hour of desk work.
• I have a tendency to be pessimistic, with little energy for new projects.
Physical indicators:
• I have thin, porous bones.
• I have poorly developed muscles.
• I often experience muscle stiffness and soreness.
• I am over fifty years of age.
Medical history:
• I catch colds or flus frequently
• I am susceptible to heartburn, cancer sores, food or environmental allergies, and
sore throat.
• I have a history of osteoporosis, arthritis, gout, lung disease, or kidney disease.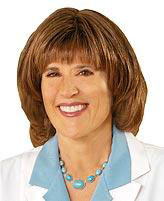 Dr. Susan Lark, Clinical Nutritionist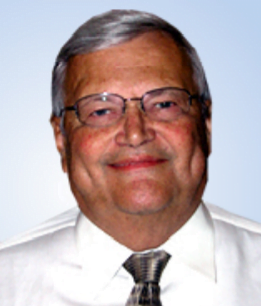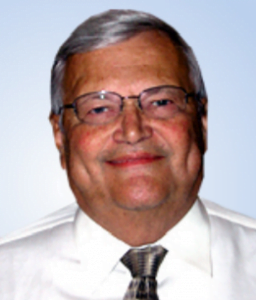 Dr. Horst Filtzer, M.D. a Harvard Medical School graduate cum laude is a Vascular Surgeon. Horst has 35 years of active surgical practice in General and Vascular Surgery at Cambridge City Hospital in capacities as Assistant Director, Department Chairman, and Program Director He is also Director of the Wound Care Center in Western Arizona Regional Medical Center, Bullhead City, AZ.
"When I first drank Kangen Water® I experienced something I had never have before,
I liked it, I liked it very much. As I investigated the product, as I investigated the concept of ionized water, as I investigated the concept of alkalization of the body cells, I became more and more convinced that this is a product that is of absolute value to all mankind. That it is a product that should be used in all households if at all possible because it clearly is superior to any form of water than I ever encountered."
"Personally, I can testify that there is no question that my own life has been markedly enriched by the ingestion of Kangen Water®. I endorse Kangen Water® as a physician, as a surgeon, as a human being, 100%. I feel that it is of great benefit to all mankind. I can only recommend it in the highest way."


Shan Stratton, Sports Nutritional Consultant for the NBA, NFL, MLB, PGA, LPGA, NASCAR, NHL, NY Yankees, AZ Diamondbacks, Houston Rockets, LA Dodgers, etc. He has worked with countless famous athletes like Kurt Warner, Maria Sharapova, Reggie Jackson, Cynthia Cooper and on and on. He states that drinking Kangen Water® is the missing link to overall health and performance for athletes after promoting and counseling the use of high quality supplements, enzymes, and probiotics to the athletic community for over 15 years.
"Within the last four months I have learned that I was missing a huge important principal of health
That was right before me this whole time. I had always felt that I was providing my elite athletes with all the key factors needed for health and success and energy and vitality because I was giving them what I believed to be the most important. And even though I taught the principles and the need for hydration, I never understood until about four months ago the need for proper hydration. I taught for fifteen years in the nutrition industry that I cared more about nutrient utilization than simply nutrient consumption. That same principle holds true in the area of hydration and I didn't really realize that. It's not about how much water or liquid you drink it's about how much is actually being utilized within the body." "When I was introduced to a company called Enagic®, they provide a very simple technology that improves the hydration of the water that goes into the body. And it's very simple it hooks up to your water faucet at home. Now, when they started telling me about this, I thought to myself, no way no way, my reputation has always been impeccable in the area of, I only represent things that make a big difference and truly has proven to be beneficial to people, so I thought, water is water. That couldn't have been further from the truth. I was missing a very key component of our health, and that is proper hydration. Enagic® makes water called Kangen Water®. Kangen in the Japanese word meaning "return to origin." "The water we consume today through a tap, or bottled water, through purification systems, all of that water is very acidic. I had no idea. If you go back to the basics of nature, and you take water from natural springs coming out of the earth, all of that water has a very high pH or alkalinity to it, and the waters that we drink out of the tap or purification systems, or bottled water is far from alkaline, in fact, it is more acidic. I didn't realize that. Acidic water is actually damaging to the body. Acidic water is something we'd want to stay away from. Anything acidic! I spent fifteen years trying to teach people to reduce the acidity within the body and we can do that through the food that we eat. But, that really takes a complete lifestyle change, when in reality I know realize that we can change very quickly, effectively in the water that we drink."
"This Kangen Water® technology is truly nothing short of miraculous in my opinion because it really provides three different very important aspects to our health that I find very intriguing. Number one is this machine provides very high antioxidant-based water. The second thing I am really impressed with is its micro-clustering abilities and the third component [its alkalinity], Kangen Water® is up to a 9.5 pH."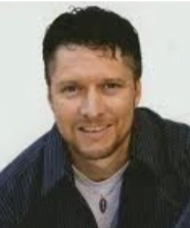 Shan Stratton, Sports Nutritionist
DISCLAIMER: The information on this website is intended for educational purposes only. Every attempt has been made to ensure information is accurate and up-to-date, however this site does not guarantee the accuracy of information. No claims are made with respect to the treatment of any physically diseased condition and no attempt is ever made to dissuade individuals from seeking medical treatment for any condition. In addition, these products are not intended to treat, cure, mitigate, diagnose or prevent any illness or disease