Enagic® is a privately held Japanese company founded by Mr. Hironari Ohshiro in 1974. a company committed to fostering better health with Gold Standard products and international expansion.

ENAGIC® COMES INTO EXISTENCE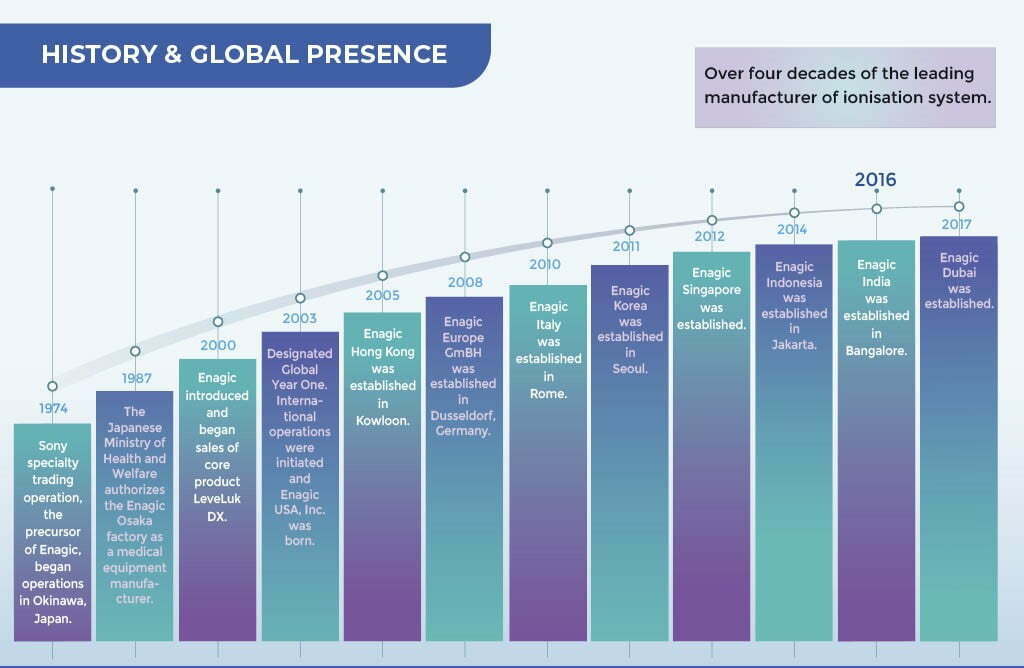 When Mr. Hironari Oshiro was suffering from the heartache of losing family members in the war, his sickness, his financial struggles… everything that fuelled him to build a company of 3 core pillars:
– Physical Health
– Relationship Health
– Financial Health
… Altogether what he calls TRUE HEALTH.
IN June 1974 Sony specialty trading operation, the precursor of Enagic® began operations in Okinawa, Japan.
Enagic® is 48 years old privately held company headquartered in Tokyo, Japan. They began operations in 1974 with the research and development of a water treatment technology that today is used in over 400 hospitals, over 32,000+ hotels & restaurants globally, and millions of household users. As an Original Equipment Manufacturer (OEM), Enagic® handles every aspect of the business, from research & development to manufacturing, to sales, marketing & distribution, to service and warranty support, and Member of the "Better Business Bureau" of Direct Selling Association.
We know some companies which are a brand in itself Just like a leading brands toothpaste is recognized by Colgate, adhesive is recognized by Fevicol, a photocopy is recognized by Xerox, Cryptocurrency is recognized by Bitcoin and in a similar way, Water ionizers mean Enagic® and Alkaline water means Kangen Water®.
Enagic® Japan being the pioneer started manufacturing its range of products in the year 1974.
Enagic® has been honored by numerous organizations and In 2002, Enagic® was awarded honorable endorsements from the Japanese Association of Preventive Medicine for Adult Disease (an organization of over 6,500 doctors.)This organization selects only one company, per industry, to receive its two awards:
Product Recognition and Endorsement Recognition.
From a field of over 30 Japanese ionizer companies, Enagic® and Kangen Water ® received both of these awards. In fact, in Japan, The LeveLuk SD501, the Enagic® product that creates Kangen Water®, is recognized as a "Medical Device". Japanese Association of Preventive Medicine for Adult Disease.
By integrating the latest scientific research and superior Japanese craftsmanship with nature's most vital resource to life, Enagic® has pioneered the way of continuous Kangen Water® generating systems. Its mission is to provide true health and wellness internationally with its Gold-Standard product line.
When you are concerned with your health, Enagic® ionizers are designed to last 25-40 years with continued good performance, based on over many years of providing ionizers to premier Japanese hospitals… these hospitals in the #1 country in the world for overall wellness and longevity will not tolerate an "Appliance" which will be useless in just a matter of months.
Just like We all are using the devices of Apple Inc, but do you know out of 200 suppliers 38 are from japan itself because the quality, durability, and reliability of Japanese products are the best in the world?
Americans love their products, Chinese sell their products and Germans are proud of their products but we all are using brands made in Japan like Toyota, Honda, Canon, Nissan, Sony, Panasonic, Lexus, Mitsubishi, Hitachi, Bridgestone, Suzuki, Daikin, Isuzu, Yamaha, Epson, Kawasaki, Citizen, Pioneer, Casio, Nippon, Sharp & Toshiba.
(Number Of Patents During 2015-2016 Year By Following Countries: India – 1,423 , Korea – 14,600 , China – 29,800 & Highest One Is Japan – 44,200)
Enagic® actually promotes five different types of "Kangen", the term "Kangen" is Japanese, roughly translated to mean "return to origin".
1. Bodily Constitution = Good Health,
2. Fair & High Income = Good Earnings,
3. Quick Return = Rapid Financial Reward,
4. Appreciation / Compassion = Care of Self & Others,
5. Societal Support = Care of the Community.
Enagic® Other Group Activities.
Enagic® 8 Prosperity Association
Enagic® Sports High School
Enagic® Golf Academy
Enagic® Baseball Club
Enagic® Table Tennis Academy
Enagic® Natural Hot Spring Aroma
Enagic® Bowl Mihama
Enagic® Shrimp Farm
Enagic® Kangen Ukon®
"Proudly Serving Kangen Water®."
Now a days Many Reputed Hotels, Resorts, Restaurants, Cafes & Bars Proudly serving Kangen Water® to their customers can utilize a specially customized Enagic® Kangen Logo for advertising and promotional purpose.
Enagic® Farm – Kangen Mango
100+ mango trees have been planted so far.
Enagic® Farm – Kangen Cattle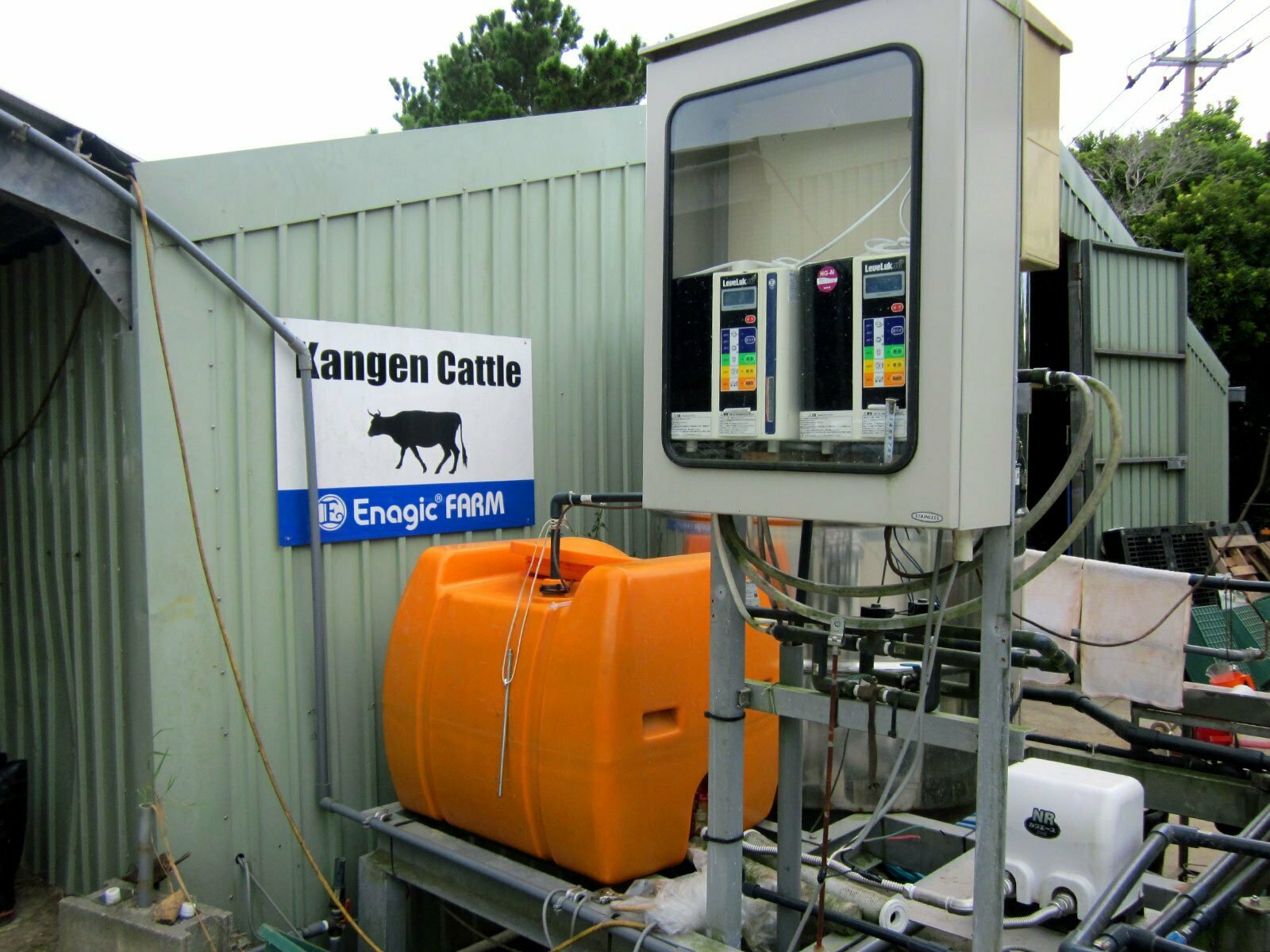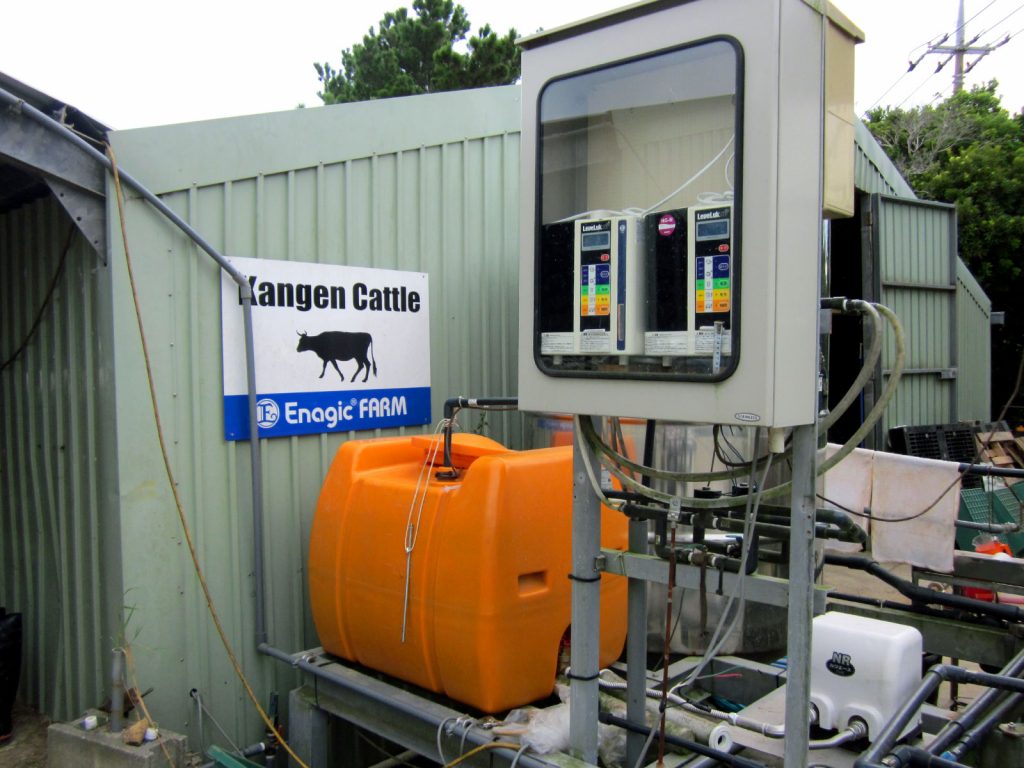 Alkaline-reduced water is used as a beverage for Kangen cattle.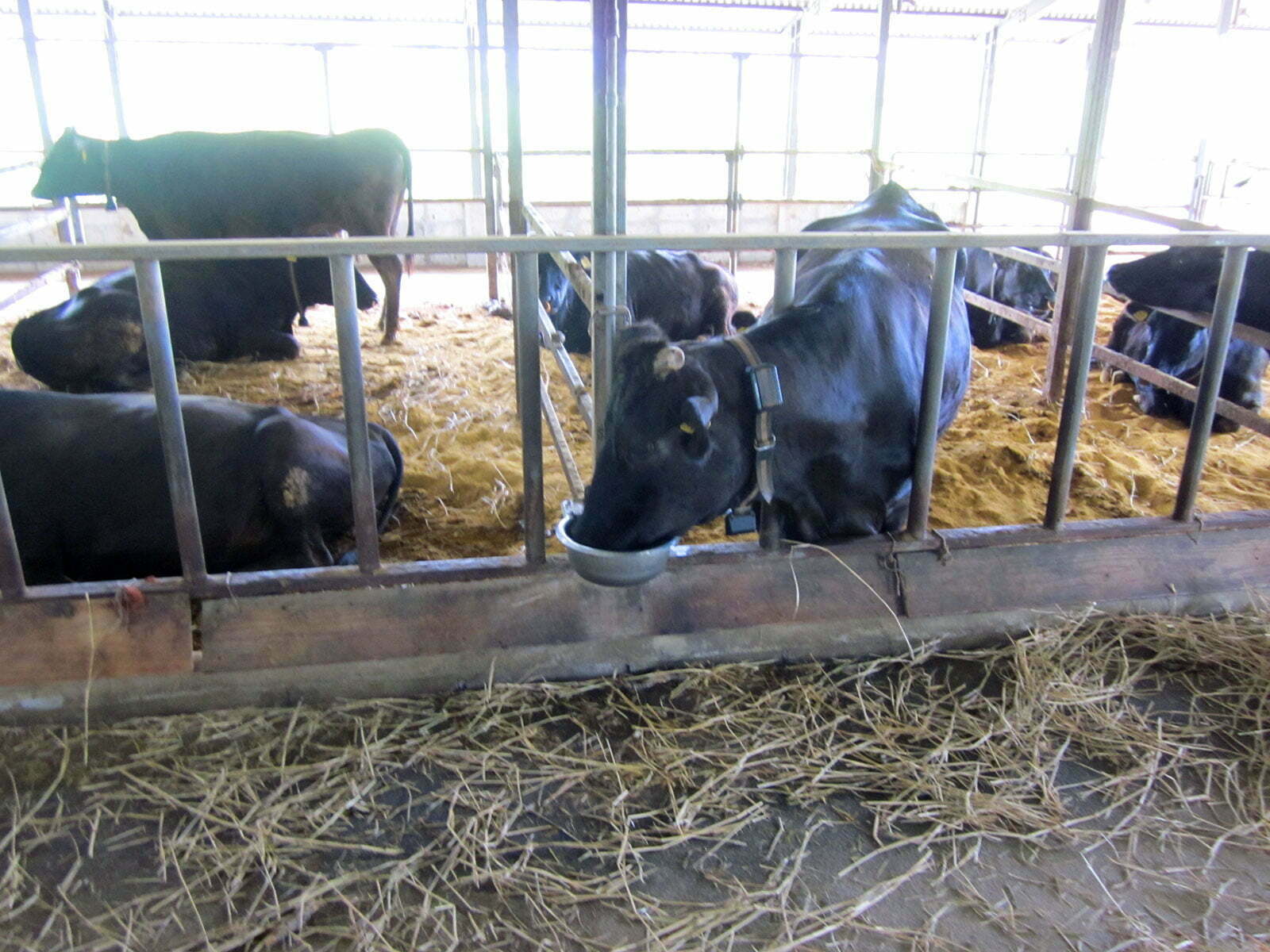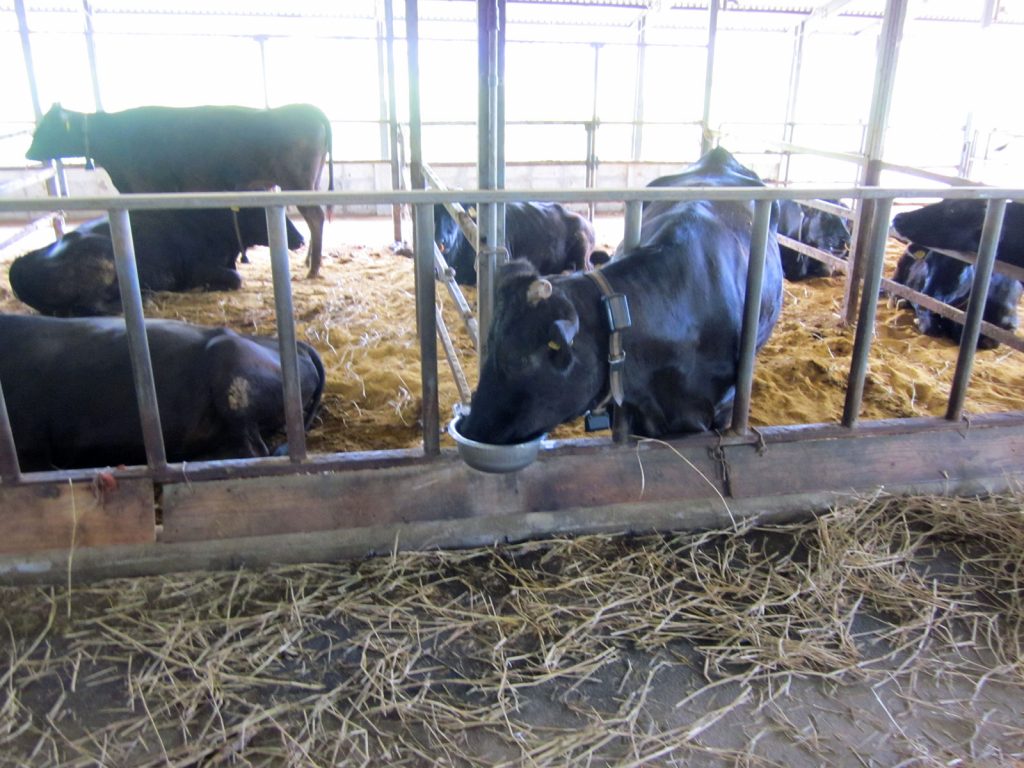 Drinking alkaline-reduced water.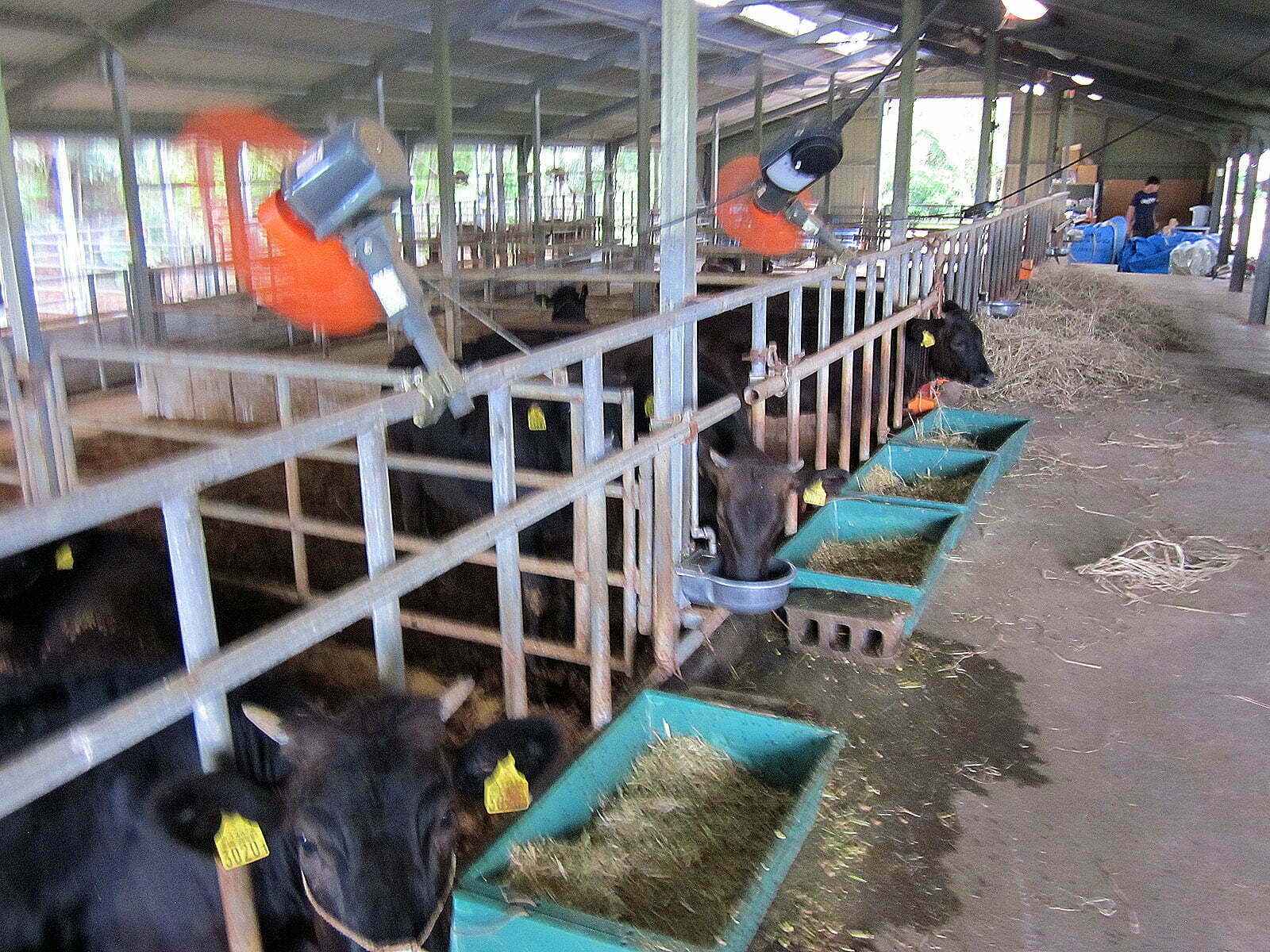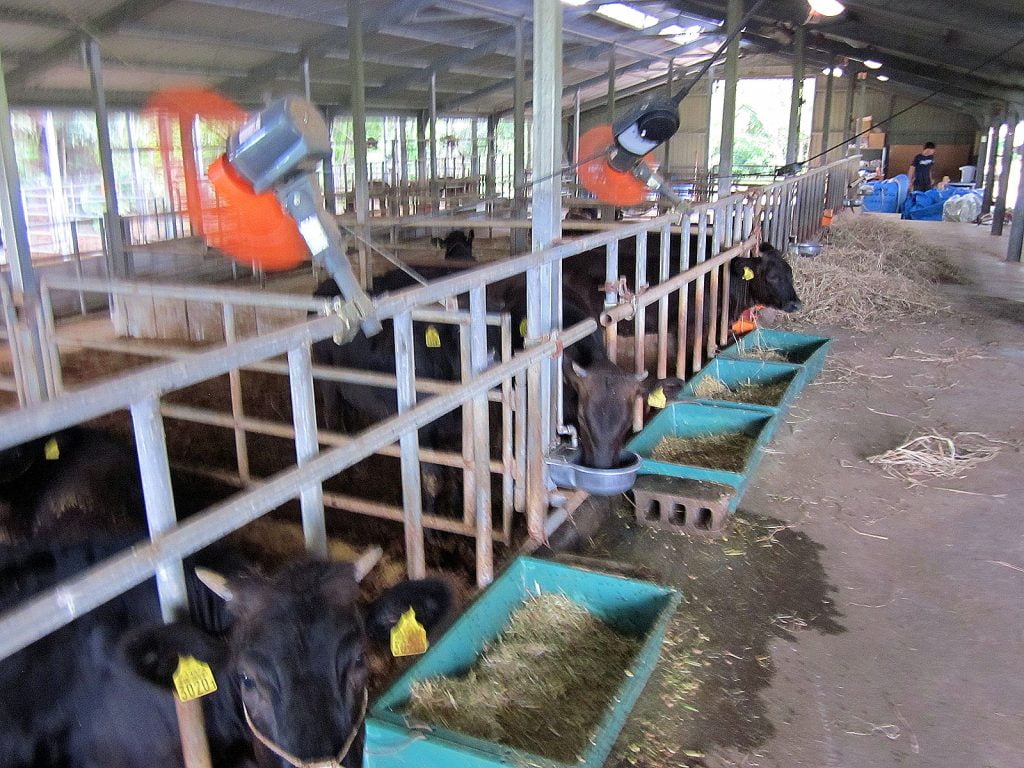 As a measure against extreme heat, the body temperatures of Kangen cattle are adjusted with the help of fans.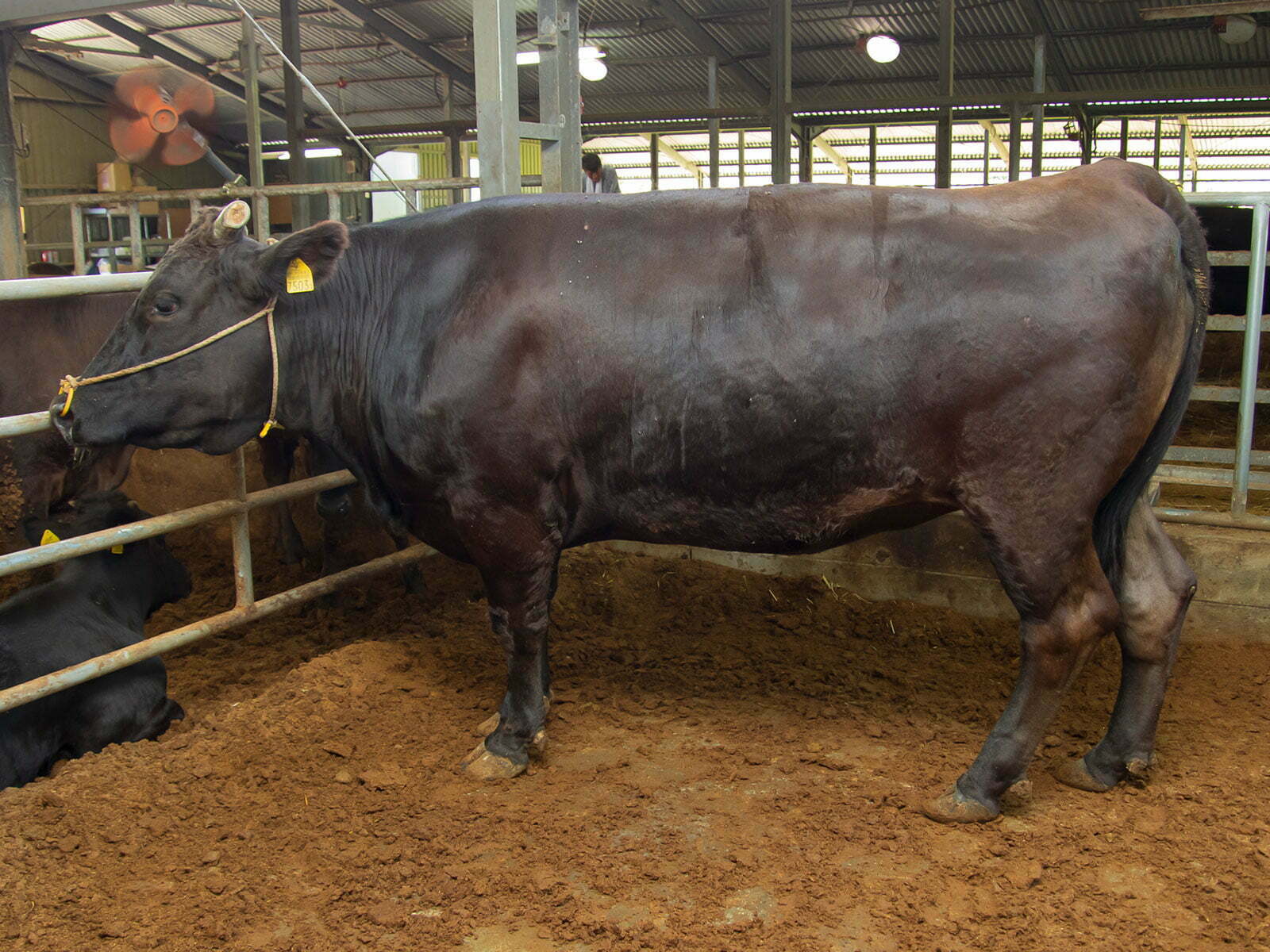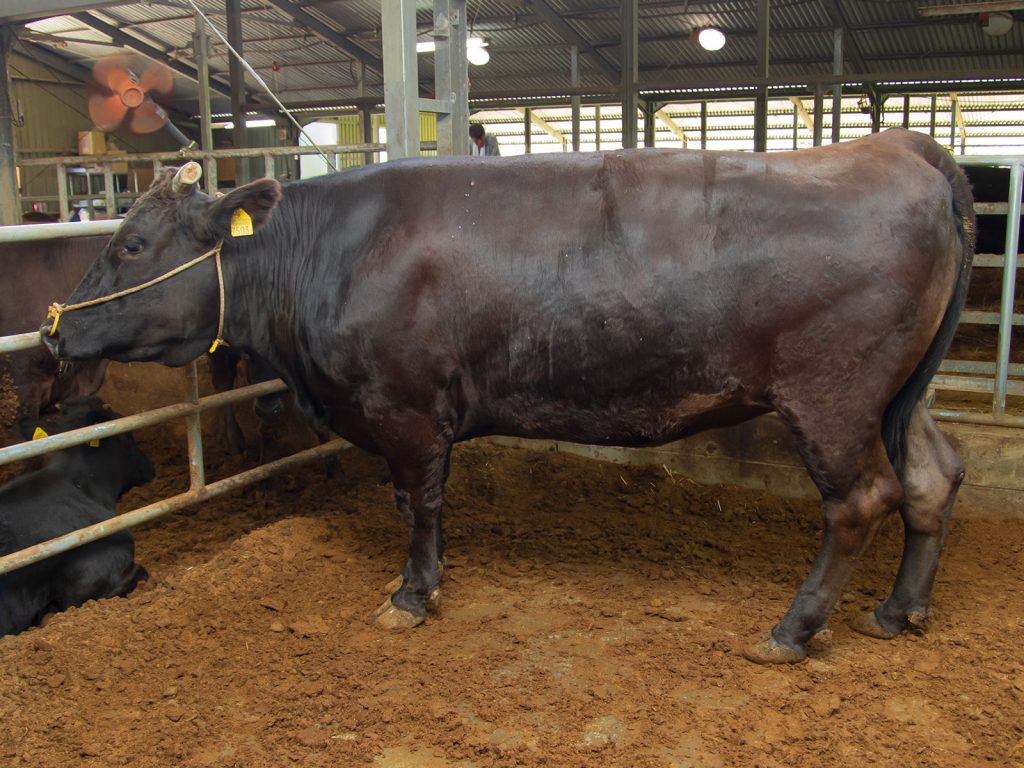 A4 Japanese black cow: This year the rank of our beef cattle has risen from A3 to A4.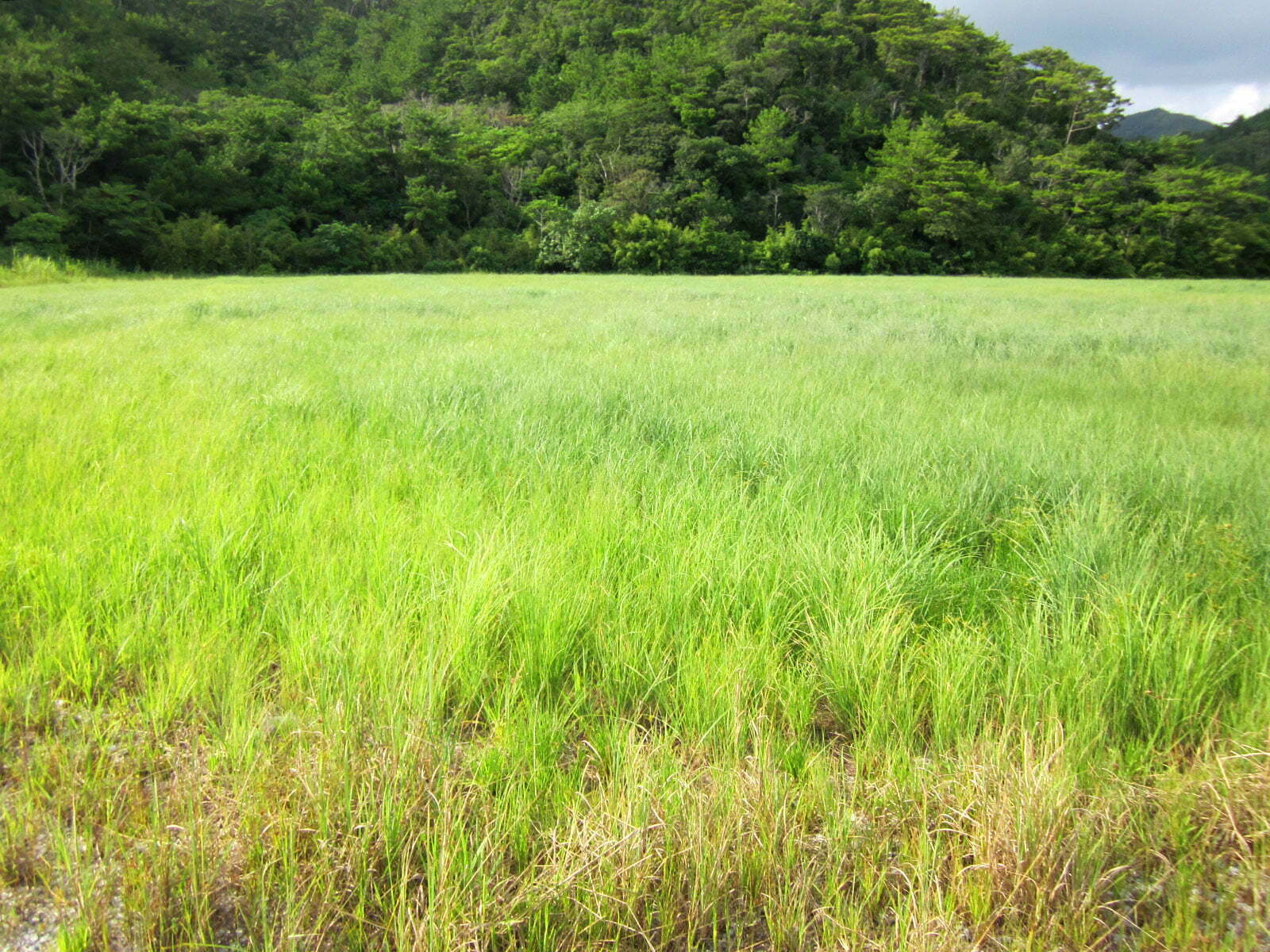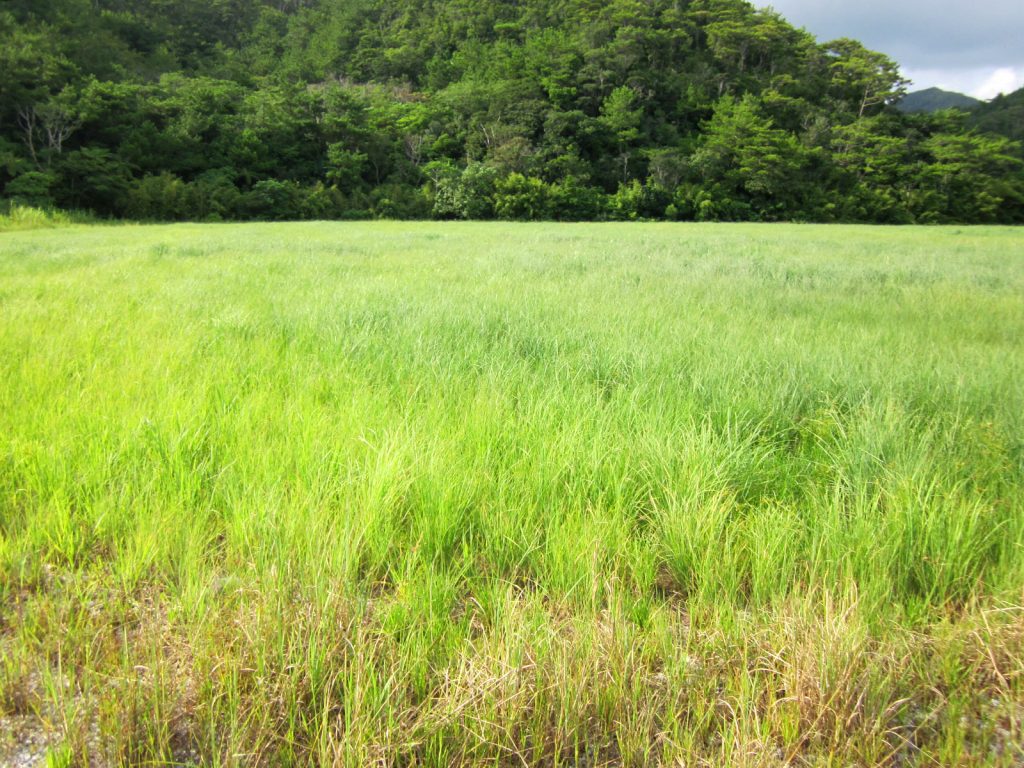 Pasture is grown on our land and on an additional 20,000 hectares of pastureland.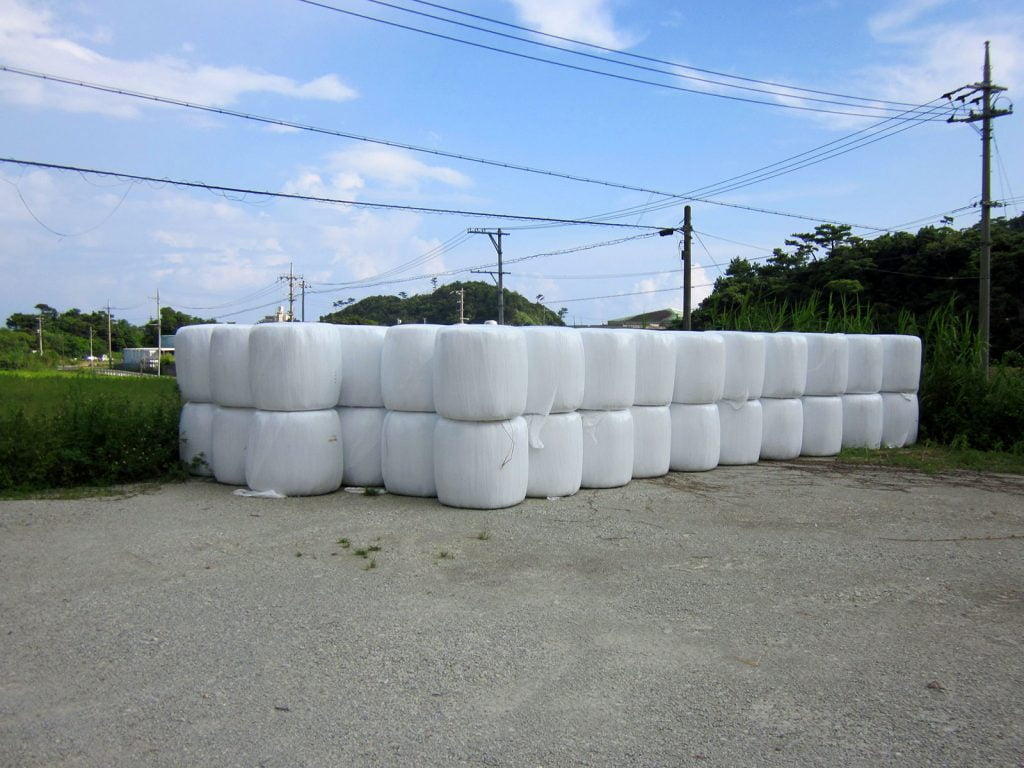 The grass is rolled up in bundles and stored away.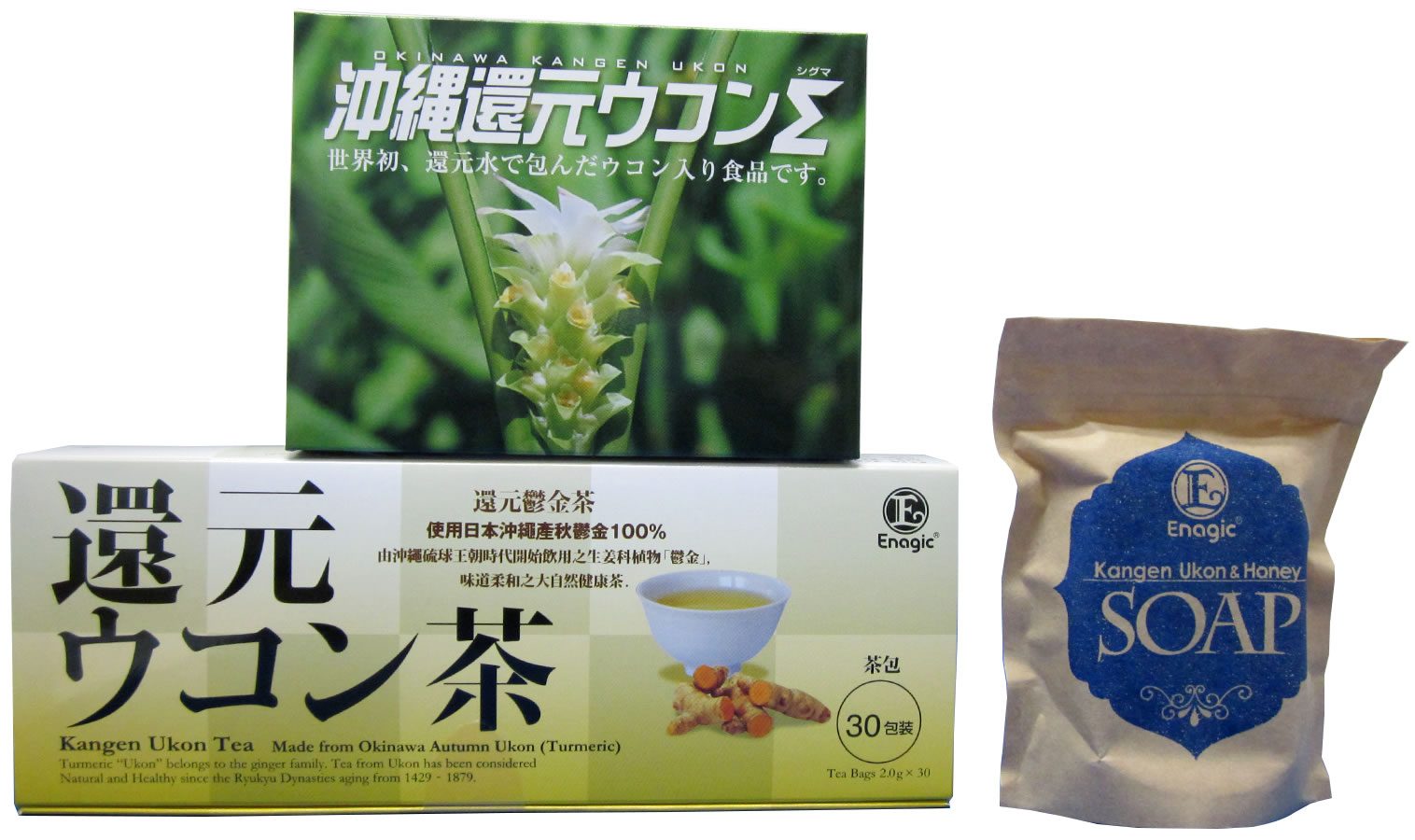 The world's first turmeric supplement wrapped in reduced water.
Yanbaru-grown turmeric made with great care by more than 220 contract farmers. More than half of the ingredients that make up the product are the industry's first soft capsules that use materials that contain ingredients that prevent oxidation and reduced water.
Kangen Turmeric Σ is TPT-wrapped one by one so that it does not come into contact with the air, and you can carry as much as you use for travel or business trips. Furthermore, it is pillow-wrapped in units of 50 grains to thoroughly prevent oxidation until it is used.
Autumn turmeric blooms white flowers from August to September and is rich in curcumin. Curcumin contains 7 to 10 times more than spring turmeric. It is also used as an edible ingredient (coloring agent for curry and takuan) and as a dye for clothing. 
The contents are amber and have almost no bitterness. Spring turmeric blooms pink flowers from April to May and has a strong bitterness and spiciness, making it unsuitable for food, so it is mainly used for health foods. 
Although the amount of curcumin is smaller than that of autumn turmeric, it is rich in more than 100 kinds of essential oil components such as turmeric, cineole, azulene and camphor, and also rich in minerals such as calcium, potassium, iron, magnesium and phosphorus, Plant fiber is also abundant in spring turmeric.
Turmeric is known as turmeric in Okinawa, and was prized during the Ryukyu dynasty, and was monopolized under strict control.
Kangen turmeric contains the following anti-oxidizing components.
15 ingredients
[1] Spring turmeric (Ukon) [2] Autumn turmeric (Ukon) [3] Squalene [4] Vitamin E [5] DHA [6] Folic acid [7] Vitamin B2 [8] Tocotrienol [9] Vitamin B1 [10] Niacin [11] Gelatin [ 12] Vitamin C [13] Vitamin B12 [14] Glycerin [15] Beeswax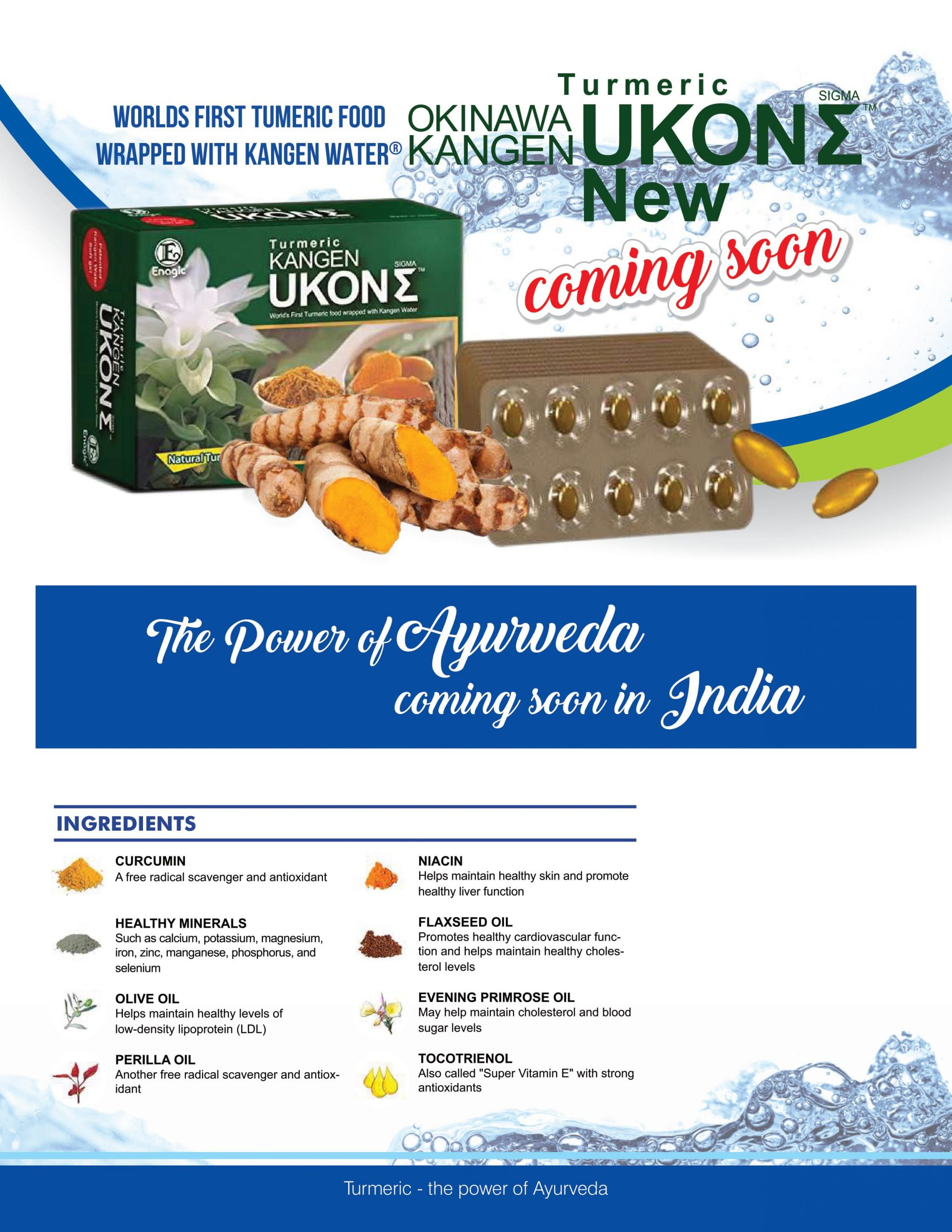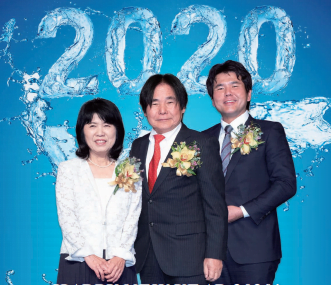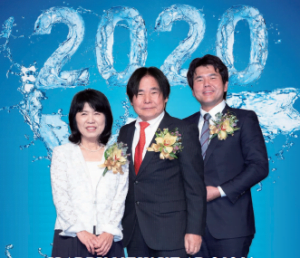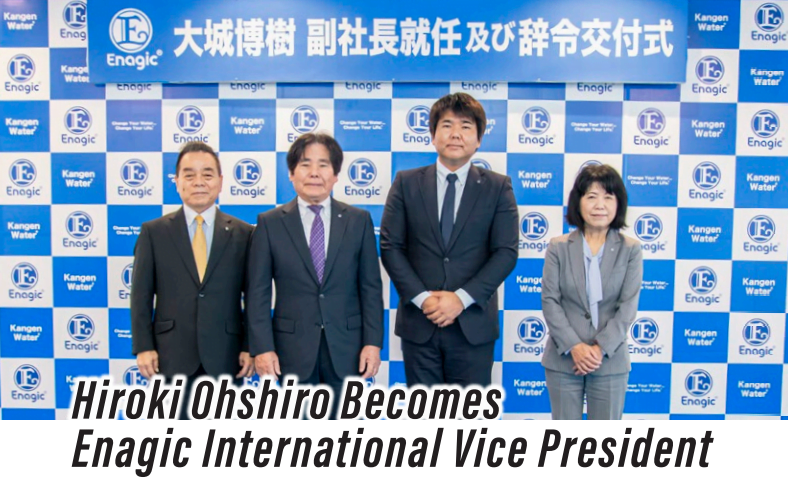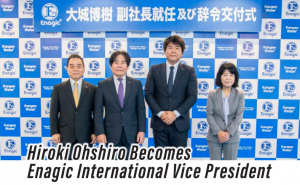 On December 2020 at E8PA Headquarters
in Nago City, Okinawa, the company
celebrated Hiroki Ohshiro's promotion to Vice President of Enagic® International.Enagic® Founder & CEO Hironari Ohshiro introduced his son, who previously worked as Managing Director. Mr. Ohshiro also commented on the direct selling industry. He acknowledged that the industry is undergoing a tremor from the Coronavirus pandemic, but pointed out that many people still need Kangen Water® and that the potential global market remains relatively untapped Hiroki Ohshiro accepted a letter of appointment from his father before calling for "strong determination" in operating the large ship called Enagic®. He remarked that everybody in the company must contribute, saying,"Let's do our best together!"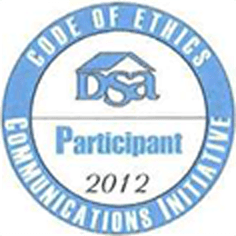 DSA CODE OF ETHICS COMMUNICATION INITIATIVE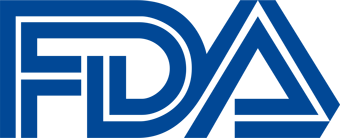 REGISTRATION FOR KANGEN UKON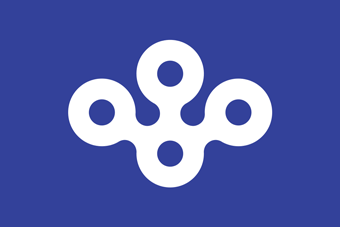 MEDICAL DEVICE MANUFACTURING LICENSE

MEDICAL DEVICE MARKETING AUTHORIZATION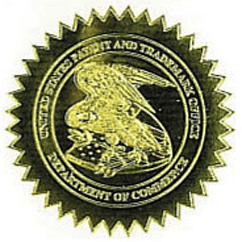 REGISTRATION CERTIFICATE OF KANGEN WATER®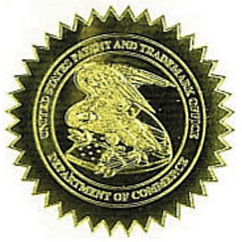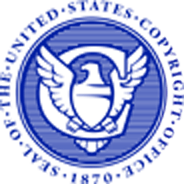 CERTIFICATE OF REGISTRATION OF COPYRIGHT

8-POINT BUSINESS MODEL TRADEMARK
BUY NOW BE PART OF THE MILLIONS OF ENAGIC® FAMILY "CHANGE YOUR WATER CHANGE YOUR LIFE®